Sorry for the radio silence last week. I've been busy writing things that make money (what?) and reading Insurgent (disappointing) and Bitterblue (Ahhhhh! So good so far!), both of which will be getting their own posts soon. Here are some highlights from last week's and this week's new releases:
Code Name Verity by Elizabeth Wein
Hyperion
Set in WWII, this historical novel tells the story of "Verity" a young British spy who is captured and interrogated by the Nazis after her plane crashes in enemy territory.
This book has been getting amazing reviews, and I've been looking forward to it for a while. I always find it interesting how enthralled with Nazi Germany teenagers are, and how much YA literature is devoted to the Nazis and the Holocaust. I've maintained the interest, and I will be very glad to see a war story told from a female perspective, especially since the major themes here seem to be friendship, trust, and bravery.
You can pick it up here and here.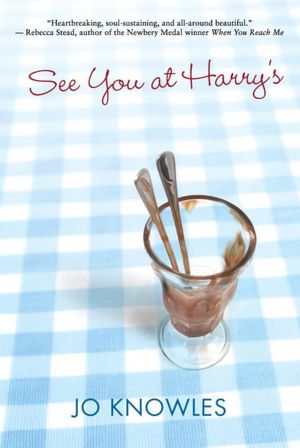 See You at Harry's
by Jo Knowles
Candlewick Press
This book trends a bit younger, with the main character being only 12 and the appropriate reading age listed as 5th grade an up. Sometimes, that would make me discount a book, but this is what Kirkus has to say about it: "Sit back in a comfortable chair, bring on the Kleenex and cry your heart out... Prescient writing, fully developed characters and completely, tragically believable situations elevate this sad, gripping tale to a must-read level."
Ok, Kirkus, maybe I will. Maybe I will.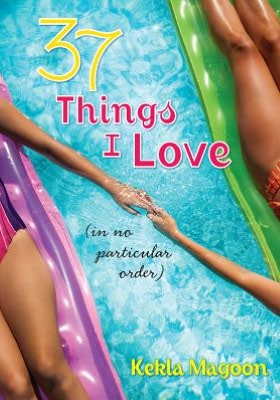 37 Things I Love (in No Particular Order) by Kekla Magoon
Ahhhhh, summer. Doesn't this cover just scream popsicles and pools and swimming and carefree days under the sun? You may be surprised, then, to find that this is a coming-of-age novel in which the main character's dad is in a coma. Yup.
Check it out if you want to look like you're reading a book about pool parties but you're actually reading a bildungsroman about dealing with family tragedy! Summer fun for all!