ALL MERMAIDS ALL THE TIME.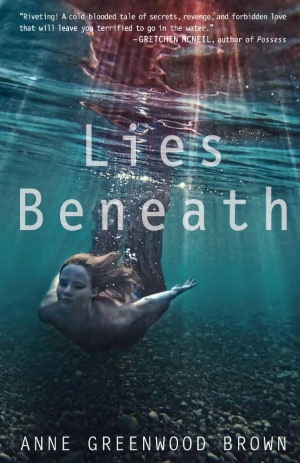 Lies Beneath by Anne Greenwood Brown--Delacorte Books for YR
That's right, folks, it's summer, and that means mermaids. You thought we covered mermaids two weeks ago? Ohhhh, no. These are murderous mermaids that seduce land-walking folk and live in freshwater lakes. Take that, peaceful sea creatures.
This is the story of Calder White, who is a merman, and whose family kills people in order to absorb their energy. They also hate Jason Hancock who has a fear of water. (Please don't go into M. Night Shyamalan territory again, books. I just can't right now.)
There seems to be a fair amount of swimming, intrigue, star-crossed lovey-dovey ness, and fish/humans that murder people, which is really all I look for in a book.
Reunited by Hilary Weisman Graham--Simon & Schuster Books for YR
As someone who has read/watched The Sisterhood of the Traveling Pants more than anyone should ever admit to, I can say I am pretty excited for this book. It follows three friends who have had a falling-out after their favorite band, Level3 (for the love of God, could we get authors to vet these names with actual teens?) broke up. The band is getting back together for a reunion tour, and it might be the perfect time for these three friends to find their way back to each other.
Aside from the awful band name, this sounds like a fun story of friendship, growing up, and moving past differences. (I wonder if they are going to realize that their friendship is more important than the band?)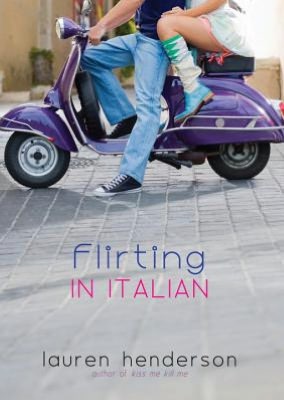 Flirting in Italian by Lauren Henderson--Delacorte Books for YR
This books has a one-line description: "Four girls. One magical, and possibly dangerous Italian summer. Family mysteries, ancient castles, long hot nights of dancing under the stars...and of course, plenty of gorgeous Italian boys!"
True story: when I was in Italy three years ago, I had a waiter try to kiss me when I really just wanted the check, and then the man selling train tickets from Venice to Paris gave me a free upgrade because "your eyes. Oh, your eyes." I found it more creepy than gorgeous, but to each his own. I still kind of want to read this in a "I hope it's a B&N special of the day" kind of way.