Yes! It's back, and I couldn't have asked for a better way to kick off 2013. Inexplicable electric storms! Murder and intrigue! Caroline B. Cooney!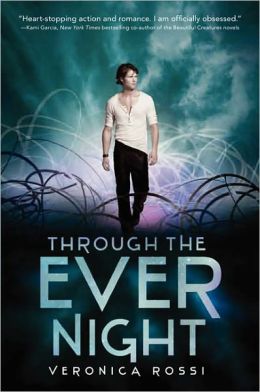 Through The Ever Night
, by Veronica Rossi--HarperCollins Children's
Barnes & Noble
Powell's
Listen, I know there are roughly 1,000,000 dystopian-fiction-romances out there right now, so let me help you wade through the muck a little bit: Read. this. book. Well, first, read the first book (
Under the Never Sky
), and then read this one.
You know how the second book in a trilogy can be kind of boring? It takes half the time recapping what you already knew and the other half setting up the third book? Well, not this one. The action is packed, the romance is believable and genuine without being saccharine. Set in a world of fierce electrical storms, desolate spaces, and, according to the cover, perfectly waxed chests (I don't think there really are waxed chests), this is a dystopian trilogy that will leave you clamoring for the next book, even if you're a bit tired of the genre.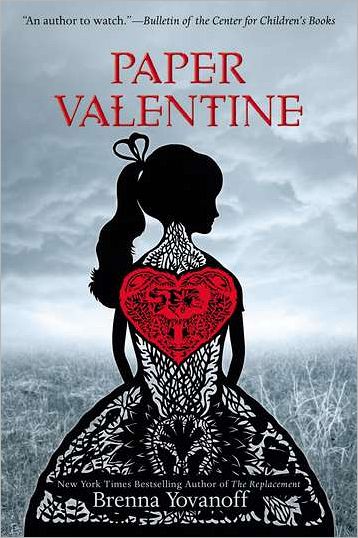 Paper Valentine,
by Brenna Yovanoff--Razorbill
Barnes & Noble
Powell's
For anyone who argues that book covers do not matter, I submit for your consideration:
Paper Valentine
. I want this framed. Seriously. Kudos to you, cover designers. You do not get enough credit.
Paper Valentine
is the story of Hannah, a girl whose town is ravaged by a serial killer, and whose best friend comes back in ghost form to persuade her to find the killer. Seemingly a good mix of supernatural and realistic fiction, I'm looking forward to picking this one up for a spooky late-Winter read. I also can't fault anyone who puts Dramarama on a
book playlist
.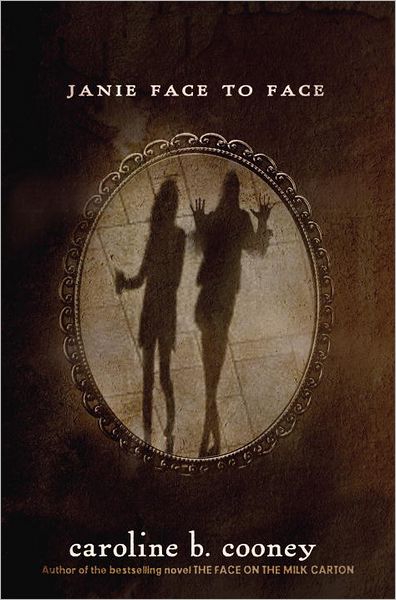 Janie Face to Face
, by OMG Caroline B. Cooney (her formal name)--Random House
Barnes & Noble
Powell's
This is the conclusion to the epic Janie series, which brought us such classics as
The Face on the Milk Carton
and
Whatever Happened to Janie?
If you are old enough to remember the Lifetime movie adaptation of these novels (starring Kellie Martin aka Becca Thacher aka that bulimic girl from every other Lifetime Original movie), then you are probably pretty excited about this. Or maybe I'm just projecting.
Anyway, Reece is still around (remember when they made-out in the leaf pile? Did I make that up?), and Janie is still pretty torn up about being kidnapped and stuff. Let's see what happens! Let's also watch part 1 of
The Face on the Milk Carton
, which was sadly overlooked for every major award in 1995.
What books are you looking forward to reading this week?